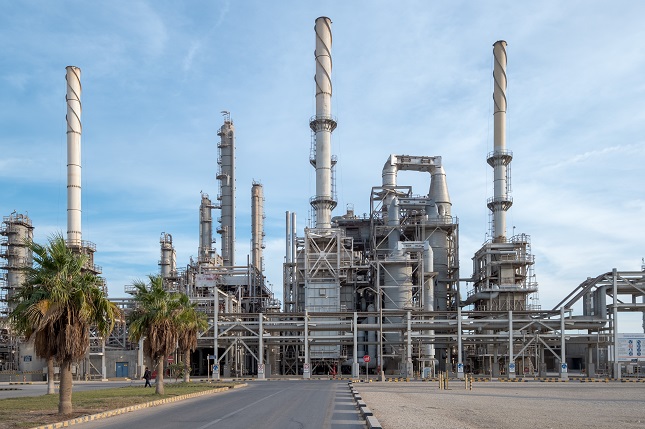 The first demonstration facility for electrically heated large-scale steam cracker furnaces is now being built by BASF, SABIC, and Linde. The novel method has the potential to cut CO2 emissions from one of the most energy-intensive production processes in the chemical sector by at least 90% compared to technologies routinely utilized today.
A large quantity of energy is needed by steam crackers, which play a crucial role in the manufacturing of basic chemicals by converting hydrocarbons into olefins and aromatics. Usually, furnaces heated to around 850 °C are used to conduct the reaction. The current method for reaching these temperatures is the combustion of fossil fuels. It is planned that by switching to electric power, CO2 emissions can be minimized.
The demonstration facility at BASF's Verbund site in Ludwigshafen will be fully incorporated into one of the existing steam crackers. We anticipate starting up operations in 2023. About 4 metric tons of hydrocarbon per hour will be processed in the demonstration plant, which will use 6 megawatts of renewable energy.
Two different heating systems will be tested simultaneously at the factory. With direct heating, an electric current is passed along the reactor's process tubes rather than through them. The tubes are heated indirectly by the radiant heat of components that are wrapped around them. Putting these two ideas through their paces will allow you to adapt quickly to shifting needs, both from customers and the sites themselves.
SABIC and BASF are pooling their resources to fund the endeavor. BASF will be responsible for managing the demonstration facility. Linde is involved in the project as an EPC contractor and will eventually market the resulting technology. As an example of multinational corporations working together effectively, this project brings together specialists in technological development, engineering, procurement, construction, and operation.
The German Federal Ministry for Economic Affairs and Climate Action's "Decarbonization in Industry" funding program has allocated €14.8 million to the initiative. German firms that use a lot of energy are getting help through this initiative so that they can become carbon neutral.