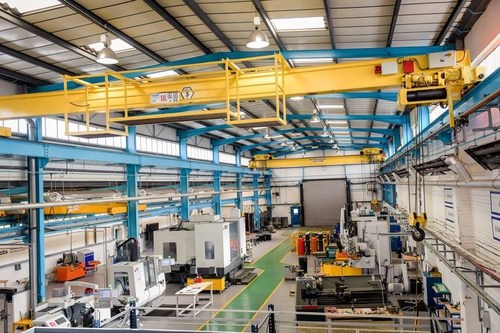 The UK's National Nuclear Laboratory has granted JACOBS a contract worth up to £10m (US$11.4m) for the company to serve as a "full lifecycle delivery partner" for renewal projects at a number of its facilities (NNL).
NNL offers services throughout the whole nuclear fuel cycle. Supporting both the construction of new reactors and the ongoing operation of existing ones, as well as decommissioning and cleaning facilities, fuel processing plants, and nuclear material handling and service operations are all part of the company's scope of operations.
Work in Windscale and Central Laboratories in Sellafield in Cumbria, as well as a specialty analytical services and process chemistry facility in Preston and a test-rig centre in Workington, are all part of the contract. Jacobs is in charge of all aspects of the project, including planning and execution.
The contract has an initial one-year duration and can be extended by up to three further one-year periods.
Executive Vice President of Energy, Security, and Technology at Jacobs Karen Wiemelt said: "The continued success of the United Kingdom's nuclear R&D sector depends on this effort. Our 12,000 square foot (1,000 square metre) complex of laboratories and test rigs at Warrington, along with our decades-long expertise in nuclear engineering design, will be put to good use."
NNL's Chief Customer Officer, David Beacham, made the following statement: "To fulfil our mission as the nation's nuclear fission research laboratory and to respond to the demands of our clients and the broader industry, it is essential that we maintain our investment in our facilities. Because our employees and infrastructure are crucial to our success, this project will ensure the maintenance and growth of high-skilled positions in the region around the Northwest of England."